CNC Hydraulic Die Forging Hammers are widely applied in automobile die forgings, motorcycle forgings, hardware forgings, hand tools forgings, stainless steel tableware, and aeronautic forgings etc, such as connecting rod, steel ball, valve, claw pole, flange, bearing, gear, basin etc, especially for the precision forging field. CNC hydraulic die forging hammer complied with low carbon production, low hammer running cost production and high-efficiency production etc high requirements in the modern forging industry.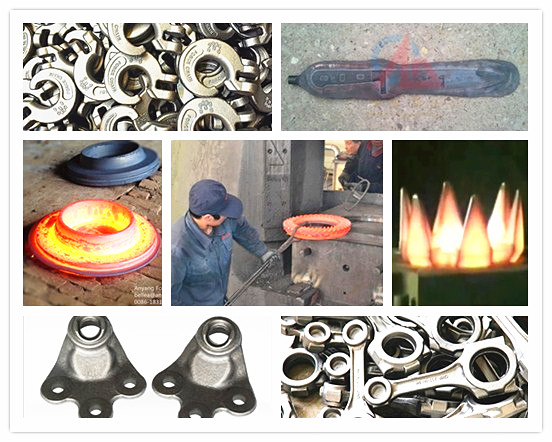 CNC hammer for die forgings has the following advantages:
1.Hit energy and working procedures are intelligent controlled. Hit energy is precision digital controlled;
2. High hit frequency;
3. Can be multi-die forging;
4. High precision forging;
5. Ejection system;
6. Easy to achieve automated production;
7. Equipment investment is moderate.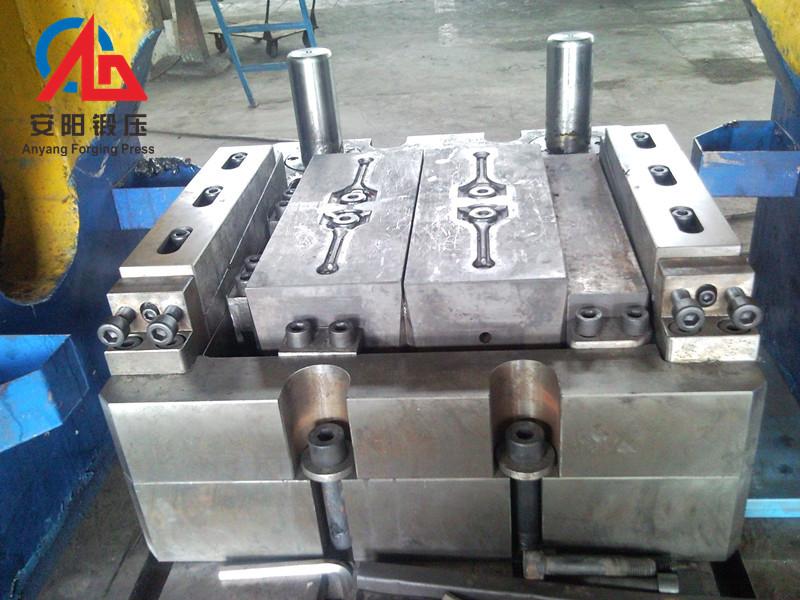 Videos for all kinds of die forgings:
claw pole: https://youtu.be/Lf_KsAH4sTI
connecting rod: https://youtu.be/l91GEJz9uZA
steel ball: https://youtu.be/MKURZqneFqE
valve: https://www.youtube.com/watch?v=pNidTFCVNHw
flange: https://youtu.be/7QE1SUc5kSc
bearing: https://youtu.be/WLVF-r1U6vc
gear: https://youtu.be/UGc2rHPwCIY
Main Technical Parameter: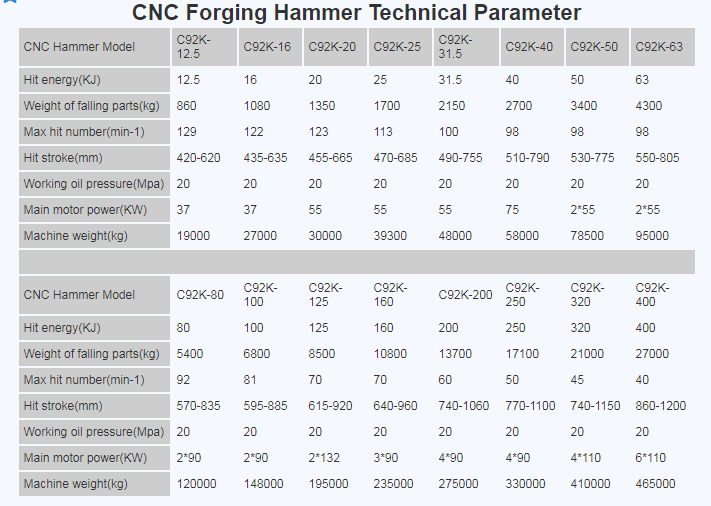 Our technical center is the China National Research center of CNC Hydraulic Die Forging Hammer, the hammer has been exported to Germany, USA, Russia, Romania, Slovenia, South Africa, Egypt, Brazil, India, Vietnam etc over 76 countries.
If you are interested in this machine for die forgings, please let me know your special inquiry, send drawing include forgings size to me, We will provide you with a feasible solution.
Contact:Bellea Yuan
Email:Bellea@anyanghammer.com
Facebook:https://www.facebook.com/profile.php?id=100015348467644
YouTube:https://www.youtube.com/channel/UCkgrnAEsX7QRlRe0ylW6GiA/videos?view_as=subscriber
Website: http://www.cncforginghammer.com/