In terms of flanges, most people are unfamiliar with this concept, but flanges are widely used in many places, such as urban water supply pipe network, sewer and drainage network, oil and gas pipelines, etc. So how to forge a good flange?
Among Anyang forging equipment, CNC hydraulic forging hammer, Electric screw press,Ring rolling machine and Pneumatic forging hammer are best being used for various size precise flange.
1. C92K CNC Hydraulic Forging Hammer for precision flange.
The Whole CNC Hydraulic Hammers 25KJ, 50KJ, 100KJ, 125KJ, 200KJ, 250KJ, 400KJ are suitable for drop forged flange.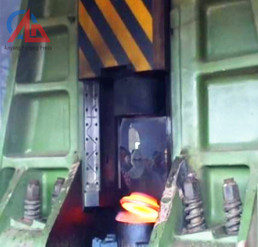 CNC Forging Hammer has advantages:
(1) Blow energy is programmable precisely controlled,
(2) Blow steps & energy of each step are program controlled,
(3) CNC Fully Hydraulic Die Forging Hammer uses 'X' guide, make sure the forging precision,
(4)"U" type hammer frame, with high rigidity, high resistance to side load capacity, suitable for multi-mounds forging.
2. J58K Electric Screw Press for good quality flange.
Electric screw presses are also good tools for forging flanges
Why choose electric screw press
(1) Press energy can be set accurately, with high precision and small tolerance,especially suitable for precision forging,
(2) Effective energy, high efficiency, low energy consumption,
(3) Simple structure, low failure rate, easy maintenance,
(4) It's easy to realize automatic forging production working with robot.
3. Ring Rolling machine for flange.
Our ring rolling making is a good tool for making flane, It is a technology expansion.
4. Pneumatic Power Hammer forging flange.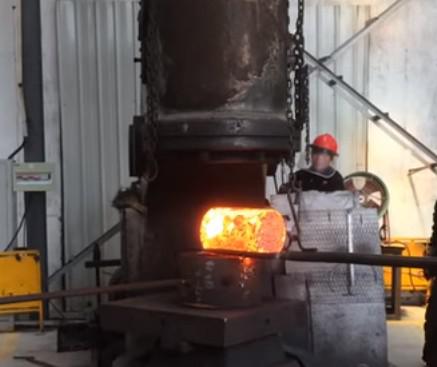 video
Anyang Forging Press Company not only designs manufacture single forging machines but also can supply one step automatic forging line.
We have exported our forging machine to Romania, Vietnam, Iran, Ghana, USA, UK etc many countries, so we have experience on the
exporting machine. If you are interesting in forging flange, please let me know your special enquiry, send drawing include flange size to me,
We will provide you with a feasible solution.
Email:bellea@anyanghammer.com
Whatsapp:0086-18317777560
Looking foeward to work with your company.
Regards