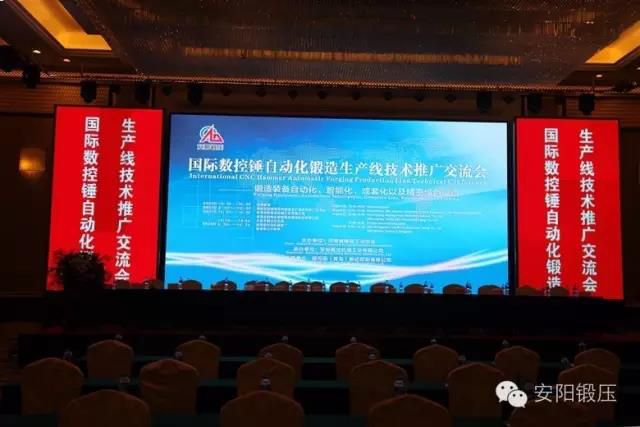 The International CNC Hammer Automatic Forging Production Line technology Conference held in Anyang on 27th August,2016. this conference sponsored by Henan Forging association and Anyang forging press company organized. It mainly Introduce the CNC hammer automatic forging production line designed and made by Anyang forging press, to promote China and world forging equipment technology level. Representatives participating in the conference total over 300, they are from different province in China and Russia, Poland, South Korea, India etc 7 countries.
Anyang forging press designed,produced and commissioning the automatic forging line for two years. Besides, they also do many new designs on the CNC forging hammer. Such as: 1, Remote monitoring system. 2, CNC forging hammer forging energy detection system. 3, CNC forging hammer half stoke function. 4, CNC forging hammer safety system, etc. All the representatives were very impressed on the Anyang CNC forging hammer technology, try to get more details about the CNC hammer one by one, even the discussion till to midnight.
 
Anyang Foging Press Group President - Liu Wei introduce the company developments on the forging equipment these years.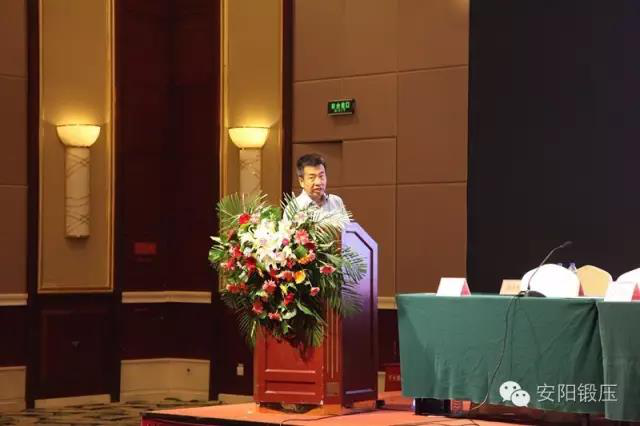 Deputy secretary General of China Forging association - Han Mulin gave the report about the forging development in China.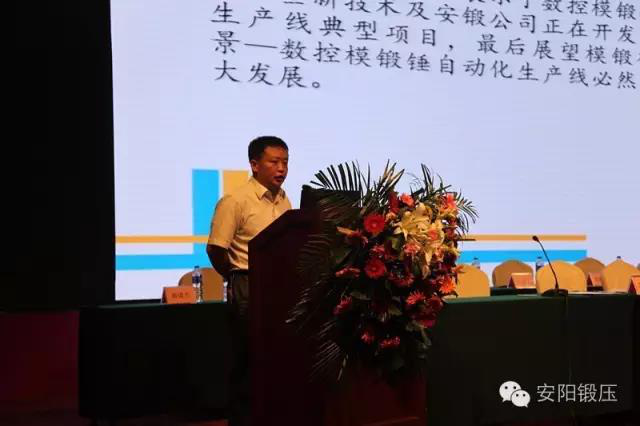 Anyang Forging Press Technical departments director - Wang Weidong gave a introduction of the CNC hammer automatic forging line.
This meeting use Chinese and English Bilingual channel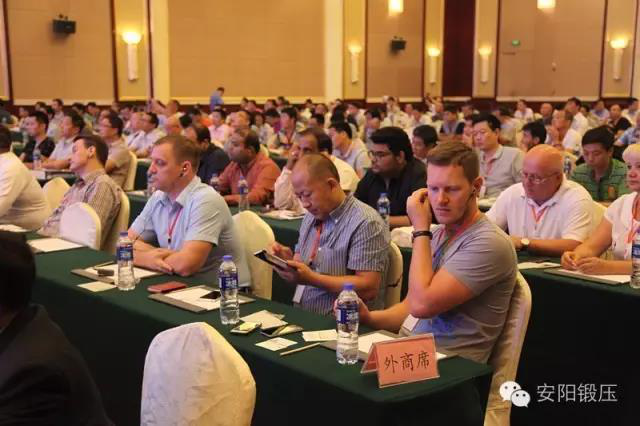 Everybody is listening very carefully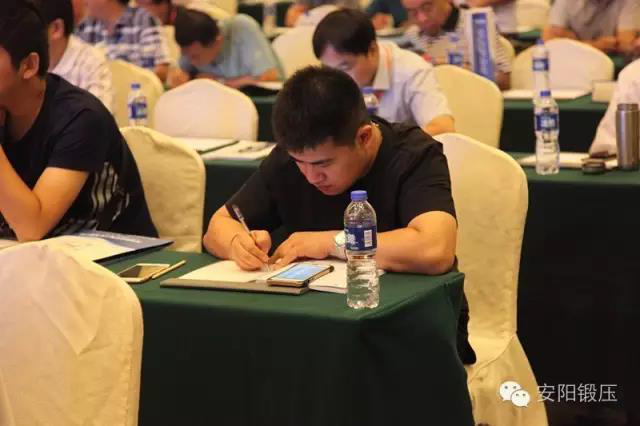 and wrote the important information on the notebook.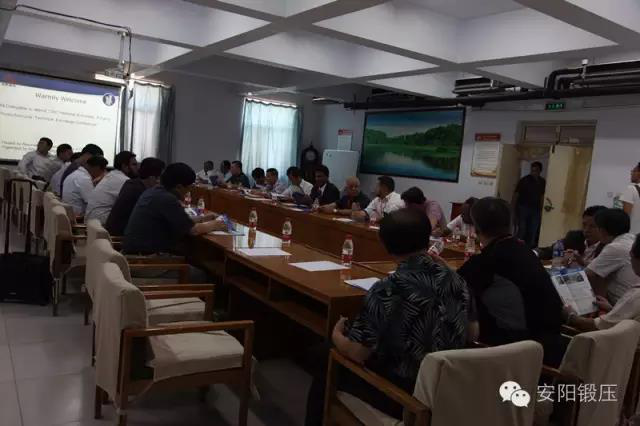 There hold several subject discussion after the meeting.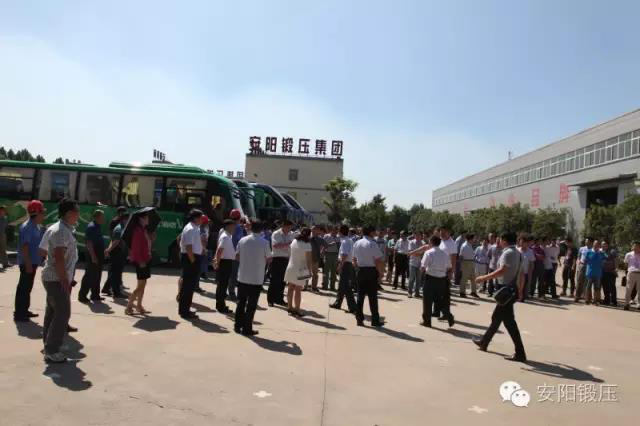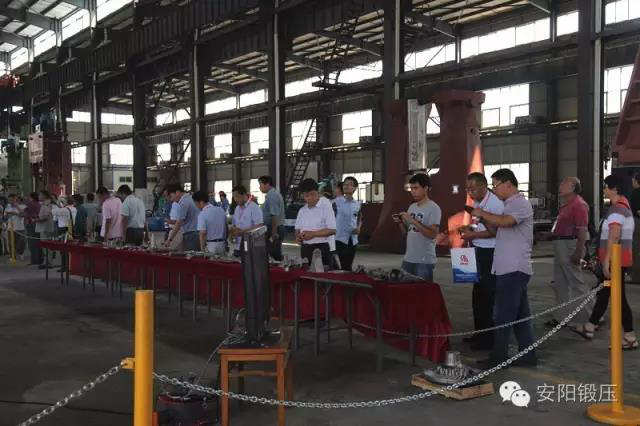 And visited Anyang forging press factory.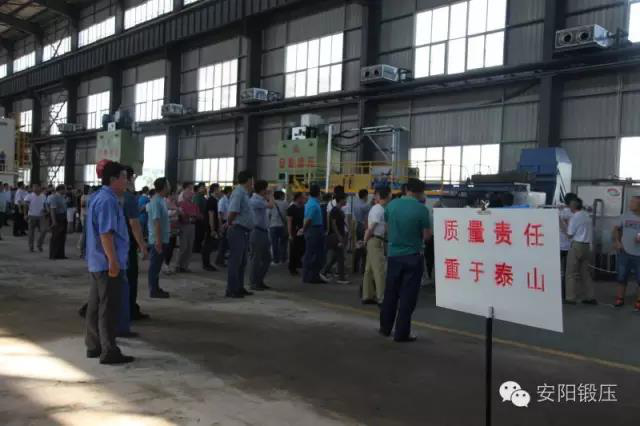 Watched the CNC forging hammer automatic forging line running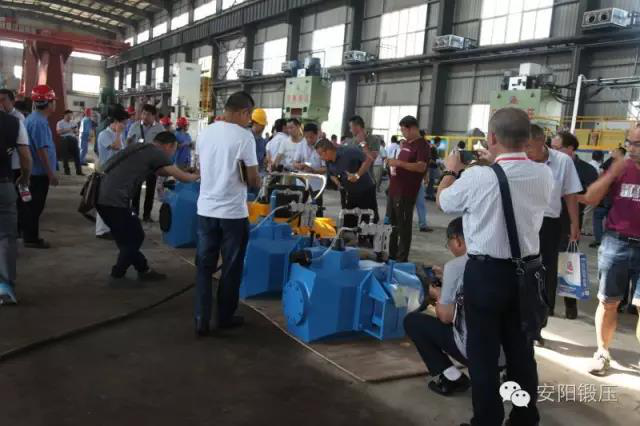 Watched the key driver testing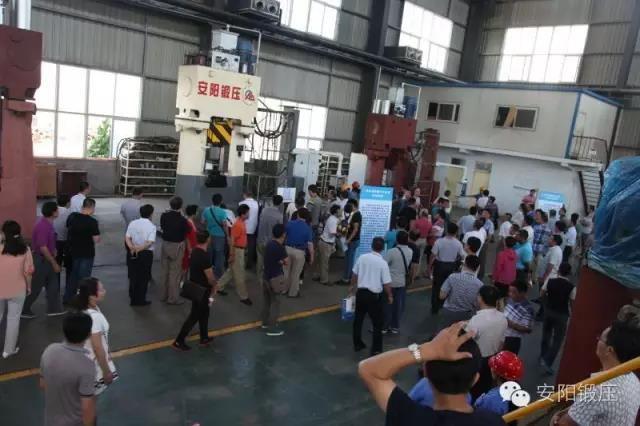 Watched the skew rolling machine line running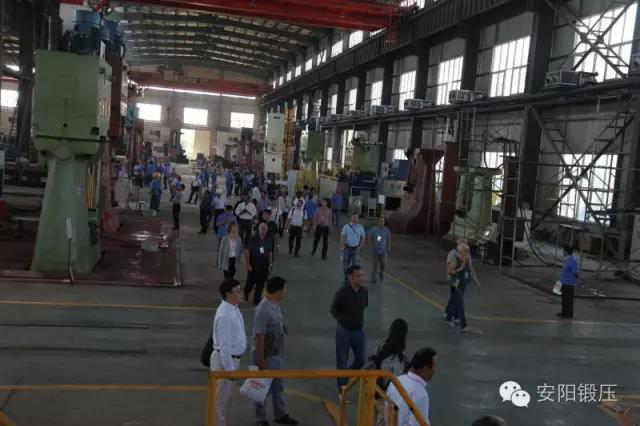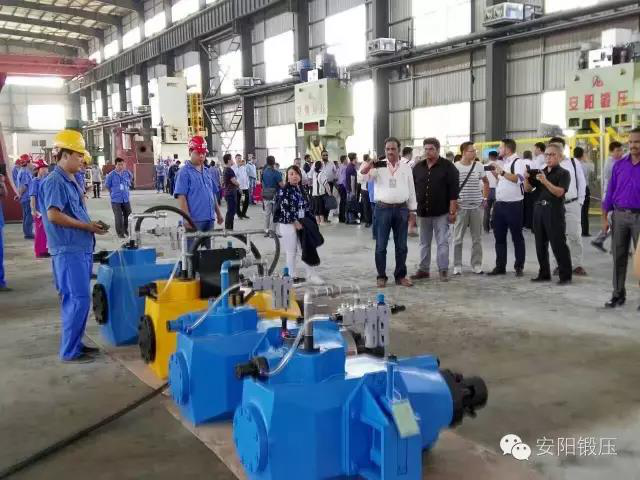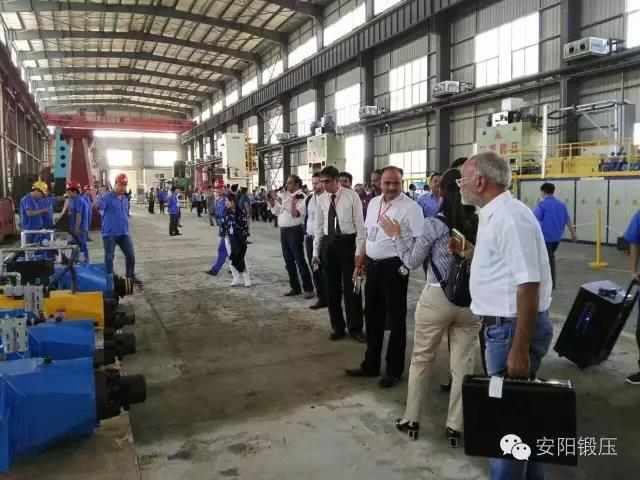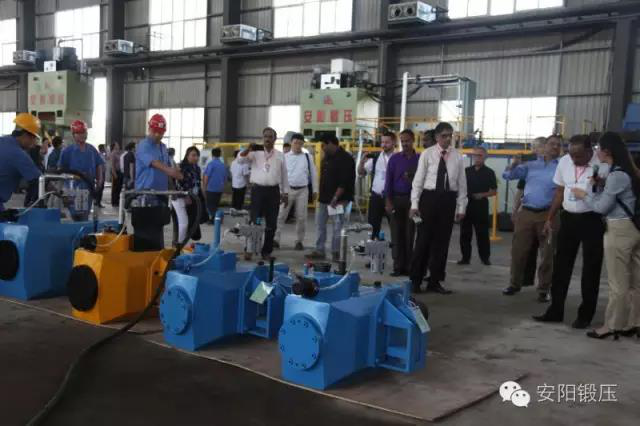 Visited Anyang 18T hydraulic closed die forging hammer forge parts for coal machinery. this hammer can forge the 700kg forgings.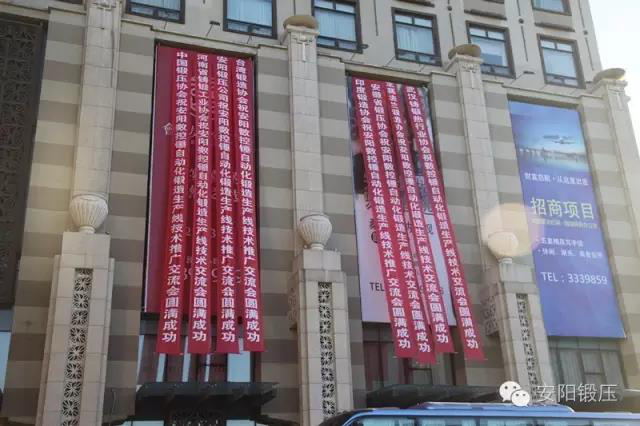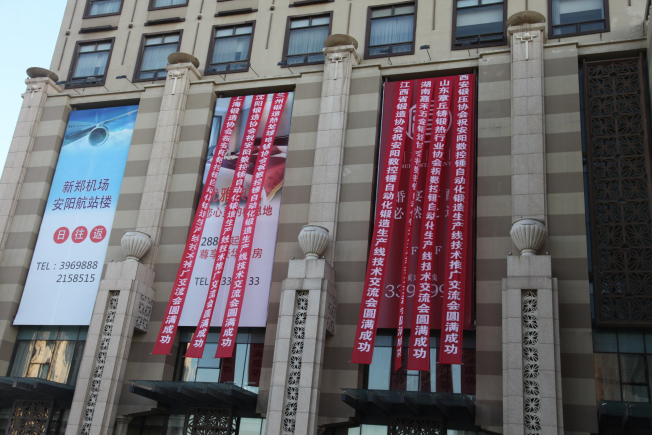 This meeting got much support and congratulations from different countries and industries.