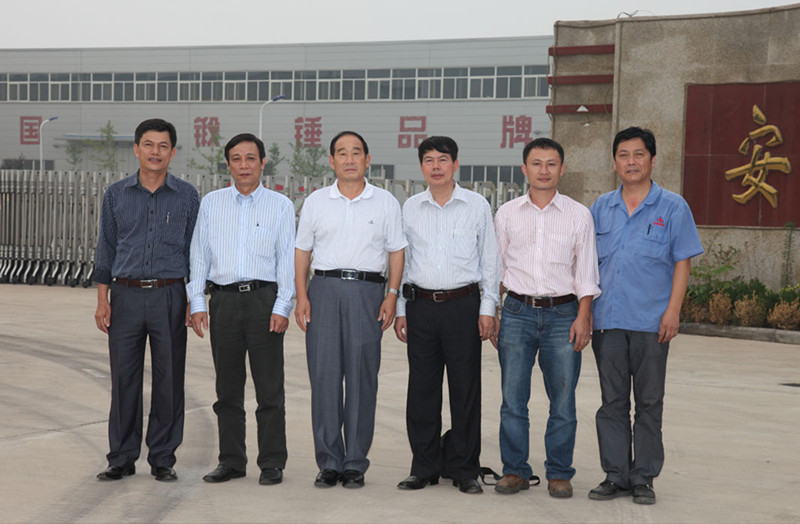 October 28, 2009, my company and the Vietnamese agricultural tractors Group signed a contract C92K-63KJ CNC fully hydraulic die forging hammer. The company is the largest tractor manufacturing company in Vietnam, the company bidding CNC hammer in an international context, after several months of multi-study comparison, the Vietnamese agricultural tractors Group believes that the company in CNC fully hydraulic die forging hammer production manufacturing technology mature, strong, superior product performance, quality, and ultimately signed a contract with my company.
Anyang Forging As China's largest manufacturer of forging hammers, a 53-year production history of forging hammer, development and production of numerical control hydraulic die forging hammer is a forging precision forging equipment to combat energy digital control, the device access to national four patents and Henan Science and Technology progress Award. Up to now, Anyang Forging the production of CNC hydraulic forging hammer has been used successfully in many forging manufacturers.
"Forging hammer brand, build the production base of numerical control hammer," Anyang Forging is making big strides towards that goal!